Our services are broken into three different levels of involvement: individual, team and organizational.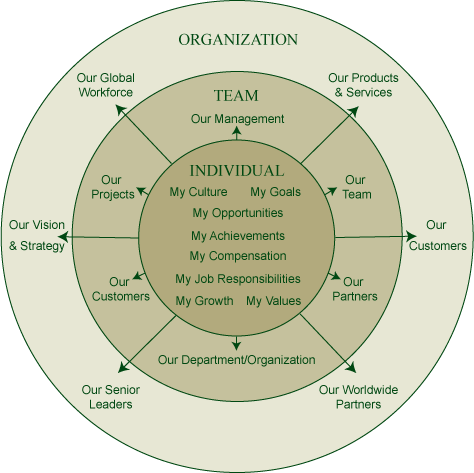 When You Should Call Us:
A team of technologists is coming together to tackle a new market.
A team leader is open to leadership development training.
A leader's peers and managers are supportive and help him or her make clear goals and milestones to measure success.
A team has between six and nine months to measure results effectively.
When You Will Probably Call Us:
A project that is late because of communication problems or a poor partnership.
A team of technical leaders don't have the skills to bring in the business results you need.
A team has really smart members, but they don't "play well with others."
A team is frustrated because business leaders don't give them enough requirements.
A team doesn't receive clear feedback on what is needed to achieve success.
What Will Happen Either Way:
empoweringLeaders LLC will customize our proven process to help your company:
Discover real solutions to the real problems you face.
Tailor a systematic process for achieving personal and professional success.
Establish effective management practices that produce excellent results.
Identify top talent and coach them.
Coach teams through difficult processes.
Leave you with the methods needed to ensure sustainable business success.